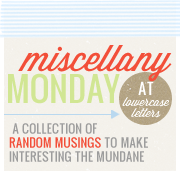 Maybe because we haven't actually made a real meal in a long time and my body is craving certain foods for a reason... regardless, I have had odd ball cravings this week: steak n snake cheeseburgers (barf!), toaster waffles (barf!), COTTON CANDY (barf!) It's no wonder I've had such an upset stomach!
I think I've mentioned this "garage sale" of Crate & Barrel goodies before...I rode to Decatur with Katie, Sam, and Terri. We found good bargains and even better "anzas" (haha). I bought a spring table cloth, 4 gold detailed plates, a christmas platter, 4 christmas plates, a table runner, 3 napkins, 2 place mats, 4 napkin rings, 2 tiny bowls, a flower vase, a personal butter dish, and 2 candle holders....for $50. Yes $50 for all of that from Crate & Barrel. Did I mention that all the money goes to charity, too?
Of course we went to brunch after. It was delicious. And Dennis met up with us, too! Rosemary was stuck working the sale with her momma so she missed out on some amazing french toast. Sorry, girl!
3. Tornados and Candy Melts
Friday night Eric was stuck at work for a project emergency, then because the power went out, then because of a tornado warning, and then because they had to stay and power everything back up and test it. So I was home alone turning the hail and tornados. Good thing Michaels had candy melts on sale, right? So I worked on some monkey ones for my sister-in-laws baby shower. They came out pretty cute, except I over heated the green & brown (most of the color in them) so they came out all white and flakey. Anyone know a way to fix this? I'd love to use them in my dessert table for the shower this weekend. Oh, and I'll probably never use candy melts for candies ever again. What a pain in the ass.
4. Braves Game Double Header
Friday night we were supposed to go to the Braves game, but because of #3 we decided not to go. Thank goodness because the game ended up being postponed....to a double header the next day. Ticket holders for Friday or Saturday could then get seats for the entire double header (attendance hasn't been stellar this season). So we decided to go! My brother brought a buddy and Eric's sister brought a buddy. We tailgated for a bit, exchanged our tickets, and tailgated a little more before the double game. We dominated. It was cold and 20 mph winds. We left in the middle of the second game. I was tired of peanut shells flying in my eyes.
Always such a weird Sunday. We start Mass with the Gospel in the narthex, ready the story of Jesus riding into town and the priest blesses the palm branches. Then we go in for Mass and we read the Passion. It's like, hello fast forward a week as we walk in to find out seats. But, because Holy Week Masses and Services are not holy days of obligation, it makes sense liturgically to have the readings of the crucifixion on the Sunday before the readings and celebration of the Resurrection. I just feel like we do double duty on Palm Sunday.
Yesterday was the big day. Really I should dedicate a whole post to this because it's a celebration for me. I finished my last Sunday with the Middle School kids! I was really starting to like them again the last few weeks, but I know that God is calling me to other responsibilities this Summer and next year. It is all for a reason. At least I'll still be around them, and will see many of them again in Confirmation. Last night was bittersweet - the sweet celebration of the end of the year, but the "bitterness" that my six years of full time youth ministry has come to a close. I'm anxious (in a good way) for what the Lord has in store for me.
Our adult volunteer team at Church has an oddity. Out of the 12-15 of them. FOUR of them have birthdays in the same week. Crazy! So last night we went out to celebrate the end of the year and their birthdays. Also fun to spend the evening with that crew, especially to celebrate. Happy Birthday to the love of my life, Eric. You're almost as old as me now :)
Ya know what's terrible? I carried my camera and video camera with me ALL weekend and I'll I photographed were the candy melts. And, the bargainanza finds only because I didn't have any other pictures! Next time....